PWN Stockholm : The confidence gap
13 May 2020
17:30 - 19:00
Webinar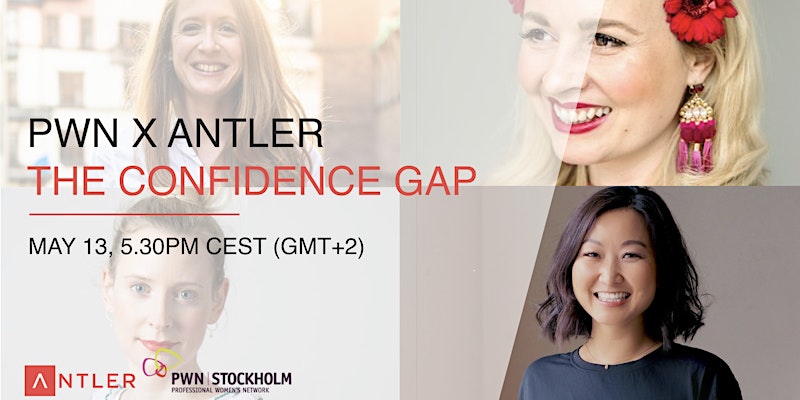 Join PWN Stockholm and Antler for moderator-led panel discussion where three entrepreneurs and thought - leaders discuss the 'Confidence Gap' and what it means to them. 
Research shows that confidence is linked to both success and ownership. If this holds true, it's important that we discuss how we can feel confident in being able to create the life that we want for ourselves. And in particular how we can even out the confidence gap between men and women.
 We will dive deep into complex issues like;
What is the confidence gap and why does it matter?
How is confidence linked to ownership (companies, property, land, forest) according to research?
What men vs women can - and should do to decrease the Confidence Gap?
Anette Miwa Dimmen, co-founder & CEO of AWAN, a tech-driven DTC brand on a mission to redesign comfortable clothes for women. Anette has been a full time entrepreneur since 2008, previously worked in creative and product design. She has done three successful crowdfunding campaigns, and is an expert in selling online as well as wholesale and B2B. She is now about to disrupt the unsustainable retail & fashion supply chain and create a truly modern lifestyle brand.
Sophie Aubard, co-founder & CEO of Yayloh. After 6 years working as Senior Asset Manager in the world's biggest Commercial Real Estate company (URW), Sophie founded Yayloh when she met her co-founder Nikhil at Antler. Yayloh aims to reduce the online return rate for e-commerce companies by helping these players to analyze and understand customer behavior. With her experience living in France and Sweden, working in large corporations and start-up, being a mum, she will share her perspective on how to deal with the confidence gap.
Linda Waxin, owner & Creative Director at Ownershift, Founder/CEO MazeID. At the age of 30, Linda - rising PR star - became the General Manager of Edelman's Swedish operations, the largest PR agency in the world. Since then, she has founded MazeID, startup aiming to improve the recruitment experience for talent and Ownershift, a think tank on a mission to increase the percentage of female ownership. She comes armed with research and data on why women don't own as much as men, yet, and what confidence has to do with this.
Moderator: Livia Moore, Marketing & PR Director at Antler. Full-stack marketing and communications expert. 10+ years of experience from startups in Stockholm and NYC, previously Marketing Director at Tink (fintech) and Global community and content marketing lead at Tictail (ecommerce).
Co-hosted by PWN Stockholm and Antler, the aim of this event is to reach out to attendees about the efforts that are made to advance gender balanced leadership and to discover ways of progressing one's own career, all in a boosting, informative, relevant and concrete way. 
 Register here for the PWN Stockholm - Antler Webinar
 By registering to this event you're agreeing to our Privacy Policy.